California's New Criminal Law Changes for 2021
April 20, 2021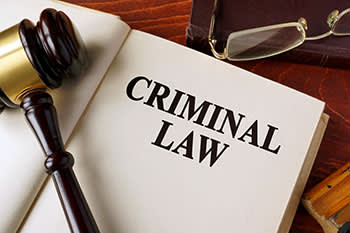 California greeted the New Year with sweeping changes in criminal justice and the rights of defendants. Some of the major changes affected how much probation time you may face if convicted of a misdemeanor or felony, how new diversion options can get a criminal offense removed from your record, and how the institution of no-cash bail survived despite a statewide referendum against it.
The changes — most of them legislated by lawmakers in Sacramento — came in light of events in 2020 that led to a nationwide criminal justice and policing reform movement, including responses to the deaths of George Floyd and Breonna Taylor.
If you or a loved one is facing criminal charges in or around the Los Angeles area, including Compton and Van Nuys, contact us at The Law Office of John Goalwin. Attorney John Goalwin has 45 years of experience in fighting for his clients' rights and helping them pursue the best possible outcomes in their cases.
Changes to Probation Terms
Assembly Bill (AB) 1950 reduces the length of probation time you will face if convicted of many misdemeanors and felonies. With notable exceptions, probation for misdemeanors has been set at one year and for felonies at two years.
Exceptions for misdemeanors include "any offense that includes specific probation lengths within its provisions." For felonies, the new limit does not apply if the offense is considered a violent crime (burglary, robbery, assault, etc.) or if you're convicted of theft of more than $25,000 in value.
As with misdemeanors, felonies that carry mandatory probation periods — including domestic violence and driving under the influence (DUI) — are exempted. These crimes mandate three- to five-year probation periods.
Probation can be informal or formal, the latter being supervised by a parole officer. Probation requirements can include participation in a work program or community service, maintaining gainful employment, installing an ignition interlock device on your vehicle, obeying all laws, and/or paying fines.
AB 1950 also includes retroactive measures that allow people already under longer probationary periods (if not mandated by other laws) to have their terms reduced or ended.
Mandatory Diversion Laws for 2021
AB 3234, which also took effect on January 1, 2021, allows Superior Court judges in almost all misdemeanor cases to order defendants to enter a diversion program that, once completed, will lead to the charge being dismissed and the crime is treated as though it never occurred. Diversion is entirely at the discretion of the judge and does not require the defendant to plead guilty.
Covered misdemeanors include DUIs, vehicular manslaughter, elder and child abuse, criminal threats, assaults, hate crimes, carrying a concealed weapon, possessing a firearm in a school zone, and dissuading a witness. Diversion cannot be offered for certain other offenses, including domestic battery, corporal injury to a spouse, stalking, and sex crimes that require sex offender registration.
The diversion itself cannot last longer than 24 months and may include conditions such as full restitution to the victim and protective measures such as stay-away orders and firearm possession prohibitions. A defendant's inability to pay restitution, however, cannot be grounds for denying diversion.
At the end of the diversion period, the individual's criminal record is sealed from public view but will be available if the defendant applies for employment as a police officer.
California Supreme Court and Bail Reform
In response to Senate Bill (SB) 10, which proposed a cashless bail program for the state, California voters in November 2020 overwhelmingly approved Proposition 25, which rejected SB 10 and the idea of freedom without posting bail. In March 2021, however, the California Supreme Court ruled that it was unconstitutional to keep defendants behind bars simply because they cannot afford to post bail.
"The common practice of conditioning freedom solely on whether an arrestee can afford bail is unconstitutional," the court wrote in issuing its ruling. "Other conditions of release — such as electronic monitoring, regular check-ins with a pretrial case manager, community housing or shelter, and drug and alcohol treatment — can in many cases protect public and victim safety as well as assure the arrestee's appearance at trial."
Judges can no longer set bail based on a specific schedule, but first must decide whether bail is even necessary. Is the defendant likely to show up for court, or will the defendant run? Does the defendant pose a threat to people if he or she is released prior to trial? The judge must find answers to these questions first to determine if bail is even necessary. If bail is deemed to be necessary, then the judge must take into account the defendant's personal finances to determine the bail amount — not a uniform, one-size-fits-all bail schedule. A unanimous Supreme Court decision said that no one should wait in jail for the crime of being poor.
The median bail amount in California is $50,000, while nationwide it is only $10,000. Pretrial confinement due to bail not being met totals 59% of everyone arrested in California, compared to 32% in the rest of the country.
Rely on an Experienced
Criminal Defense Attorney
Though diversion is now available for many charged with misdemeanors in California, it's at the discretion of the judge and is not an automatic "slam dunk" from a legal standpoint. You need the services of an experienced criminal defense attorney to represent you and argue for diversion. The same goes for probation. The terms are still up to the judge, and a solid defense can help you get the best available conditions for your probationary program.
If you're in or around the greater Los Angeles area, including Compton and Van Nuys, rely on The Law Office of John Goalwin. With attorney John Goalwin's four decades of fighting for defendants' rights, he will proudly represent you and develop a strong defense strategy to pursue the best available outcome.