Common Myths About DUIs
June 17, 2022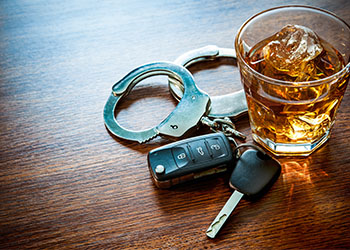 There are a number of myths surrounding driving under the influence (DUI) charges in California. Many of the myths are spread by people who have never been arrested for drunk driving and have no understanding of DUI laws. If you are facing DUI charges, it is important to know common myths and misconceptions about DUIs in order to avoid falling for them.
Our team at The Law Office of John Goalwin is committed to fighting for the rights of drivers facing DUI charges in Los Angeles, California, and other cities throughout the Golden State, including Van Nuys, Norwalk, Compton, and Torrance. Our goal is to make sure that our clients understand their rights and are aware of the potential outcomes in their DUI cases.
DUI Charges in California
In California, motorists can face DUI charges for operating a motor vehicle with a blood alcohol concentration (BAC) of at least .08%. However, the BAC limit is lower for commercial drivers and minors. Drivers of commercial vehicles can be charged with DUI for operating a vehicle with a BAC level of .04% or greater, while drivers under 21 can face criminal charges if they get caught driving with a BAC level of over .01%.
In California, drivers can only face DUI charges if they were actually driving while impaired by alcohol or drugs. Other states, meanwhile, penalize being in actual physical control of the vehicle while under the influence of alcohol.
Common Myths and Facts About DUI Charges
If you are facing DUI charges in California, our criminal defense attorney John Goalwin can help you sort through the myths and facts surrounding DUI charges and procedures. Some of the most common myths about California DUI charges include:
Myth #1. You will not face DUI charges if your BAC is under the legal limit. In California, you can face DUI charges even if your BAC level does not exceed the legal limit. When observing a DUI suspect, a police officer will need to determine if the driver is too intoxicated to drive safely before charging the driver with a DUI.

Myth #2. It is okay to drive under the influence of prescription medication. Under California law, it is illegal to drive while impaired by alcohol or drugs. However, the statute does not differentiate between illegal drugs and prescription medication. If prescription medication impairs a driver's ability to operate a motor vehicle safely, they can face DUI charges.

Myth #3. You will not get arrested for a DUI if you are driving perfectly. In California, sobriety checkpoints are not prohibited by state or federal law. Thus, a police officer can stop a motorist even if they are driving perfectly. During the stop, the officer may notice that the driver has signs of intoxication.

Myth #4. You have a right to refuse a breathalyzer test. When you get arrested, the breathalyzer test is mandatory. If you refuse to submit to testing, you can face additional penalties under the state's implied consent law.

Myth #5. A DUI is not worth fighting. In the vast majority of cases, a DUI is worth fighting, even if you know that you were impaired by alcohol or drugs. Depending on the facts of your DUI case, you may still be able to get your DUI charges reduced or dismissed.

Myth #6. I do not need a defense lawyer because DUI charges are not serious. Getting a DUI is not the same as receiving a ticket for any other traffic violation because (a) driving under the influence is a criminal charge, and (b) the penalties for DUI are quite severe. For this reason, you might want to consider hiring a skilled DUI defense lawyer to help you build a strong defense strategy and achieve the most favorable outcome possible in your case.
These are not the only myths about DUIs that may affect your ability to pursue a successful and effective defense strategy.
Contact a DUI Defense Lawyer
A DUI defense lawyer can help you assert your rights and debunk the myths that you may have heard about DUIs in Los Angeles, California, or other parts of the states. Our team at The Law Office of John Goalwin cares about providing excellent legal representation to clients in DUI cases and defending their rights and driving privileges. Set up a consultation with our DUI defense lawyer to get the personalized attention you deserve.