Personal Injury Attorney in Los Angeles, California
Recover Your Losses
Turn to A Trusted Auto Accident Attorney in Los Angeles, CA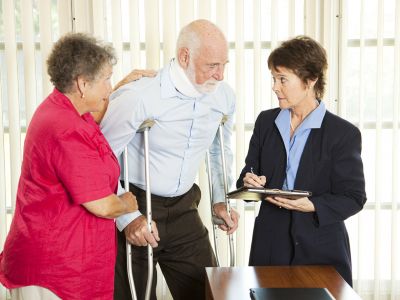 A car accident can leave you with a pile of bills. From car repairs to medical treatments, you may find yourself in debt quickly. If the accident wasn't your fault, you shouldn't have to pay for it on your own.
When you need an auto accident attorney in Los Angeles, CA, John Goalwin Attorney at Law is a smart option. Attorney John Goalwin has 40 years of legal experience. Once he becomes your auto or truck accident attorney, he'll work hard to get adequate compensation for your situation.
Contact a dedicated truck and auto accident attorney today to get your life back on track after an accident.
John Goalwin proudly serves clients in Los Angeles and throughout the state of California.
3 Reasons to Hire a Personal Injury Attorney in Los Angeles, CA
Don't handle a personal injury claim on your own. Attorney John Goalwin and his experienced team are here to help you recover your losses after an accident. Here are a few reasons why you should hire attorney John Goalwin:
He knows the deadlines for filing personal injury claims and will meet them.

He can help you avoid costly mistakes after a car accident.

He can develop a strong defense for your case to maximize your compensation.
As soon as the accident occurs, get in touch with attorney John Goalwin. He'll start working on your case right away.
If you have suffered an injury due to the actions or negligence of another party, you have the right to take legal action to pursue fair financial compensation. A settlement can be used to pay medical costs, make up for lost wages if you are unable to work or help cover repairs for damaged property. If you need an experienced personal injury attorney in Los Angeles or throughout the state of California, contact The Law Office of John Goalwin today to schedule a free consultation.