It's Called an Accident for a Reason
Fight Vehicular Manslaughter Charges in Los Angeles, CA
Every day hundreds of millions of people drive motor vehicles, and every day thousands of people lose their lives in car accidents. If you've been involved in an accident that led to someone's death, you may be facing vehicular manslaughter charges.
A criminal defense attorney from John Goalwin Attorney at Law can help you fight these charges. Learn more about vehicular manslaughter cases in the Los Angeles, California area by calling 213-319-2677 now.
What Makes an Accident a Case of Vehicular Manslaughter?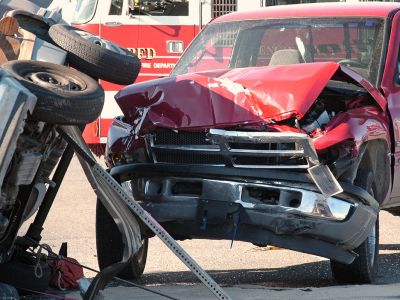 Some accidents, however tragic, are simply unavoidable. A criminal defense attorney in Los Angeles, CA can show that:
You were the victim of an unsafe driver. Careless or distracted drivers can make it impossible to avoid disaster.

A mechanical error caused the crash. A malfunctioning vehicle can prevent you from controlling your car.

Dangerous conditions were at fault. Unsafe roadways, caused by weather or neglect, can limit normal visibility and control.
To be a legitimate case of vehicular manslaughter, the prosecution must show that you were at fault and that you could have prevented the accident.