California's "Clean Slate" Record Relief
March 27, 2023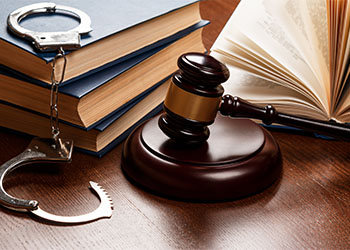 Assembly Bill (AB) 1076 was signed into law in 2019 and has come to be known as the Clean Slate Act, which is designed to provide automatic relief to persons with criminal convictions who have satisfied all the requirements of their sentencing. In effect, it seals from public view a person's criminal record, though some crimes are exempted from relief. Automatic relief also extends to those who were arrested but never charged.
The bill took effect on January 1, 2021, subject to budget appropriations, but due to deficits, the process didn't begin until July 1, 2022. It also applies only to individuals arrested or convicted after January 1, 2021. Under the Clean Slate Act, the California Department of Justice (DOJ) is ordered to review the criminal database monthly to determine who is eligible for automatic relief.
Having a criminal or arrest record makes it difficult if not impossible to secure employment, professional licensing, housing, and public benefits. Having your record sealed from public view – but still accessible to justice and law enforcement officials – removes the barriers to employment and the other components of getting ahead in life. You no longer have to answer "yes" if asked if you've ever been arrested or convicted of a crime.
The system is not perfect, however. Though you theoretically do not have to do anything to have your record sealed – or wiped clean from public view – you should seek the advice and counsel of a criminal defense attorney to ensure your record is ultimately sealed. You can still petition the court with jurisdiction over your case to get your record closed to public view, no matter when the crime or conviction took place.
If you have a criminal or arrest record in or around the Greater Los Angeles Area and you want to make sure your record is sealed, contact The Law Office of John Goalwin. Our legal team will help you get the fresh start you deserve if you've met all the conditions of your sentence or your arrest never led to a criminal charge. We also proudly serve clients in Torrance, Norwalk, Van Nuys, Compton, and neighboring towns and communities.
California's Clean Slate Law
When AB 1076 was enacted in 2019, California became the third state in the nation to create a clean slate law. AB 1076 expanded on the state's existing law, which allows defendants to petition the court to "dismiss the accusation or information against the defendant and release the defendant from all penalties and disabilities…."
The new law aims to make this process automatic, but it applies only to those who are not "serving a sentence for any offense, on probation for any offense, or charged with the commission of any offense," as did the previous petition law. It also applies to those who have "suffered an arrest that did not result in a conviction…." Arrest records are generally eligible for relief after one year.
Who Is Eligible?
There are about 8 million Californians with criminal and/or arrest records, and the Clean Slate Act is designed to help many of them, even those with felonies, but only if their arrests or convictions occurred after January 1, 2021. However, the commission of certain crimes do not qualify, and these crimes are child abuse, sexual assault, domestic violence, and certain other violent felonies.
Though the process is designed to be automatic, the DOJ must notify the court in advance, and prosecutors and the probation office have 90 days to object to granting the action. If the terms of probation have not been met or all sentencing has not been satisfied, then the defendant is not eligible.
Get the Support of a Skilled Attorney
The Clean Slate Act sounds good on paper, but in practice, the criminal justice database can be challenging to navigate. If you know you meet the criteria for sealing your record, you can initiate the process by filing a petition with the court with jurisdiction, regardless of when your conviction occurred.
In the Greater Los Angeles Area, contact us at The Law Office of John Goalwin to discuss your situation. Let's get your record sealed so you can go forward in life unimpeded by a public record that clouds your future and limits your options.